Swim Lessons
Th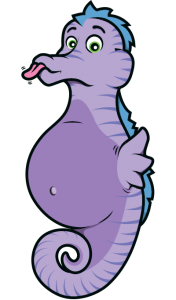 e only Private (92°) indoor swim school pool in the SCV (maximizing the comfort of your child in what can be a frightening experience).
Year 'round swimming instruction and drowning prevention training (continuing skill sets until mastery, not the end of a season.)
Internationally recognized program of instruction (learning and continually updating to world class standards.)
Foundational and safety skills not provided elsewhere in the SCV (giving your children the benefits we have given our own.)
Professional, lifeguard certified, mature, caring and highly trained Staff (wherein training is never completed and is regularly ongoing.)
Licensed Child Therapist on staff (for any concerns or special needs.)
Student rewards and incentives (which are so important in helping with motivation and appreciation for hard work and success.)
Open swim time for students to practice with parents (to instill confidence and repetition with trusted loved ones.)
Make up lessons with continuous enrollment (so you don't lose out on lessons paid for.)
Up to $25.00 in Swim Bucks (used for lessons or retail) for REFERRALS (Our way of saying THANK YOU for your confidence in US!)
Dear Academy,
Nathan, during Christmas breakfast, fell into my brother-in-law's pool fully dressed.  He swam to the side of the pool, pulled his head up and held on to the edge.  As parents everyone knows how one brief situation can change everything.  We are grateful…
Guarantee
If you are not satisfied with any lesson, let us know that day and we will give you another lesson, FREE!