About Us
Nikki Miller, a SCV resident,  is the founder and director of the Academy Swim Club here in our beautiful valley.  She and her husband, Jim, have dedicated their lives to saving the lives of others.  In 1994, upon returning from a lunch date and after the babysitter had left, they saw wet clothes and vomit on the deck of their spa.  Apparently, their 1 year old, Dakota, had crawled into the spa while the babysitter was inside the house on the phone.  Their 4 year old swimmer, unable to reach him or stand on the bottom of the spa, jumped in and pulled his brother from the spa alone, saving his life, but only after much water ingestion.  Since then, both Nikki & Jim have decided that water safety education would be a big part of their lives, doing whatever they could to help prevent these tragic events from occurring.
Dakota is now fully involved in the family-run business as the Vice President and has also decided that water safety education is going to be a big part of his life.
Santa Clarita Swim Club opened as a year round Aquatic Facility in September 1998, after thirteen years of operation here in the SCV as the seasonal Tadpool Swimschool.  Academy Swim Club opened in 2004 as a more centrally located, state of the art, private facility to fulfill the needs of the community and become the Best Swim School in the Santa Clarita Valley.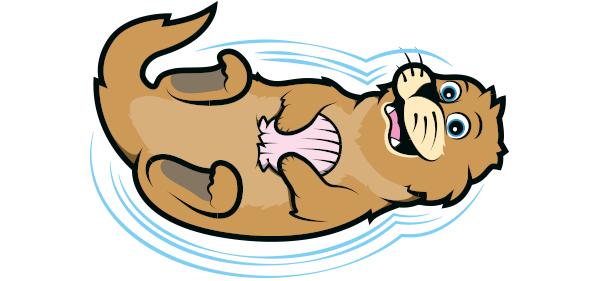 Nikki has a Master's Degree in Psychology and is a licensed psychotherapist, as well as a past Registered International Supervisor of Child Play Therapists. She has spoken at the World Aquatic Babies Congress in both Australia (in 1995) and Mexico ( in 1997). She is a past Board Member of the United States Swim School Association (USSSA), a certified Master Instructor of Infant Aquatics, and is currently the Chairperson of the USSSA Learn-to-Swim Course Committee.   She is an annual guest speaker at the USSSA and at other professional venues throughout the country.  Nikki was a Collegiate diver, a High School Swim/Diving Coach and has taught young children to swim since 1976. She has created and perfected our learn-to-swim program to help all ages and skill levels by slowly introducing new skills, in a specific order, throughout our ten levels.
The Academy Swim Club has been referred to by our patrons as the "Nordstroms of Swim Schools."
The Academy has become the trusted name in the Santa Clarita Valley for swimming lessons for children of all ages.
Our Mission
To inspire individuals, families and youth to Learn to Swim… for LIFE! We do this by creating a safe, fun and friendly atmosphere, teaching exceptional developmentally appropriate swimming and fitness skills which build self-esteem, confidence and character.
Our Goal
To have every child a swimmer by 3! We also strive to exceed all of our patrons expectations and to give the highest quality swim lessons in Southern California.
Philosophy of Swimming
Swimming is the only active sport we can participate in from our first breath to our last. It doesn't require a team, coach, opponent, uniform or specific abilities. When introduced properly, water is a therapeutic environment which is healing, stimulates physical and emotional development, increases self-esteem, bonds family members, and adds joy and excitement to life.
Early introduction into the aquatic environment instills a sense of curiosity, confidence and pride in a skill so vital throughout life.
Our 3 year old son has been taking swimming lessons at Academy Swim Club for 2 years, yesterday it payed off when he accidentally fell fully clothed into a man made lake, he was able to right himself, keep his head above water, and head back to the wall. He was completely calm until he was out of the water. Thank you Academy Swim Club!! - Noelle D.
My three kids have learned how to swim at the Swim Academy. The teachers are great. My daughter is 3 years old and has been in private lessons and absolutely loves it. She is close to swimming on her own. Her teacher Celine is Amazing and my daughter loves her. Best place for a young child to learn the ow to swim.
- Marissa I.
Guarantee
If you are not satisfied with any lesson, let us know that day and we will give you another lesson, FREE!